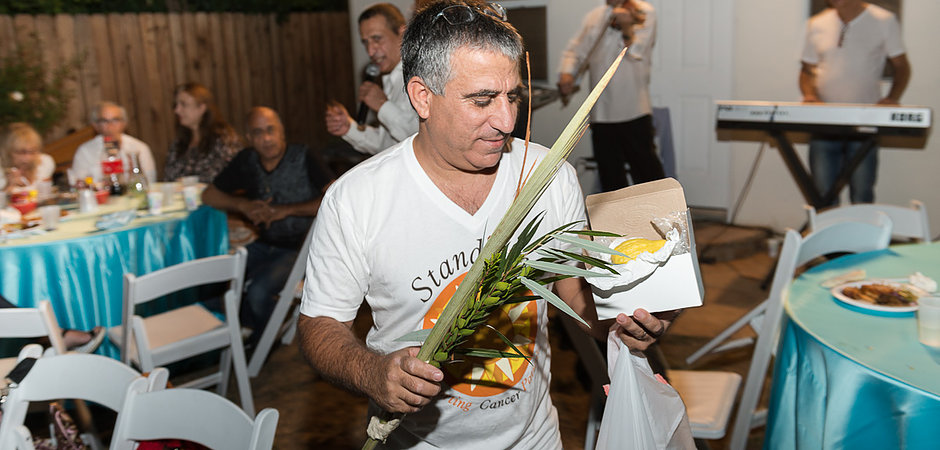 Jewish Holidays Celebrations
Having a Jewish and Israeli community is more important than ever during the holidays, and Stand By Me makes that possible for its members. We share dinner under the Sukkah, we celebrate Hanukkah with our biggest party of the year, we exchange Mishloach Manot every Purim, and celebrate Passover and Yom Ha'atzmaut with the entire Jewish-Israeli community in Los Angeles. Our partner organizations and dedicated volunteers create a feeling of celebrating with family, making each festivity an enjoyable, welcoming, and delicious one.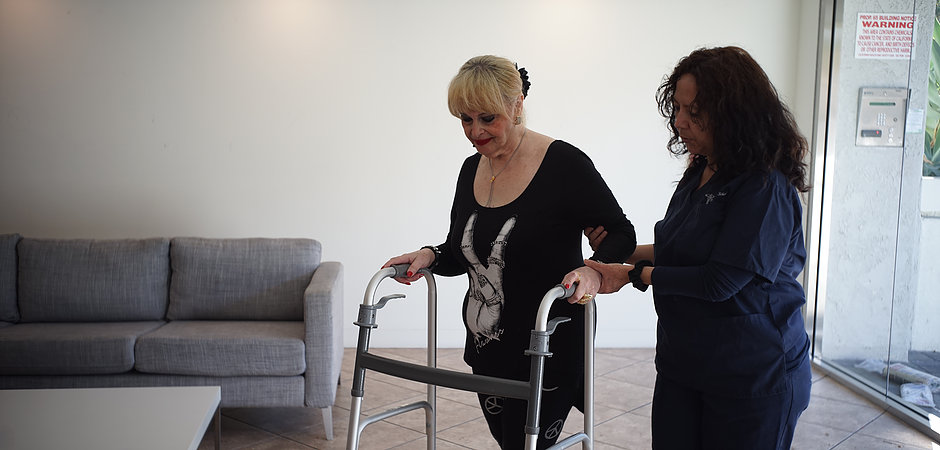 Substantial Resources
Stand By Me is grateful to its donors for enabling us to support our members' day-to-day needs, such as transportation to and from medical treatments, cleaning, caregiving, child care and more. Additionally, our family of supporting businesses consistently opens their hearts and provides pro bono goods and services, such as hot meals and even frozen yogurt and cakes, auto repair, plumbing services, hair styling, manicure / pedicure, massages, chiropractic services, art classes, lectures and more.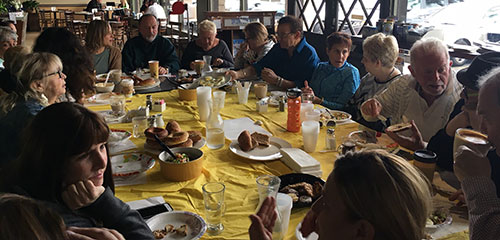 Coffee Breaks
Stand By Me's monthly "Coffee Break" gatherings give our members a chance to step back from endless doctor appointments and hospital visits—and to socialize, dine, and enjoy friends. Over the years, the get-togethers have also become mini-reunions for old and new patients who support and encourage each other, share vital information on treatments and more, and give each other advice.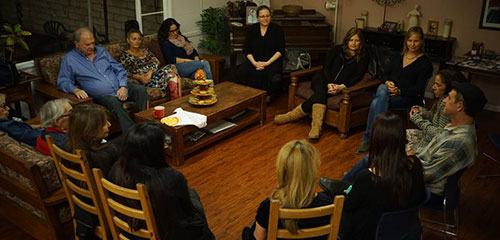 Professional Emotional Care
Stand By Me provides professional emotional care in several ways: we hold support groups guided by therapists; we provide one-on-one private therapy sessions to cancer patients and their family members; and we have a bereavement group for families of individuals who have lost their loved ones.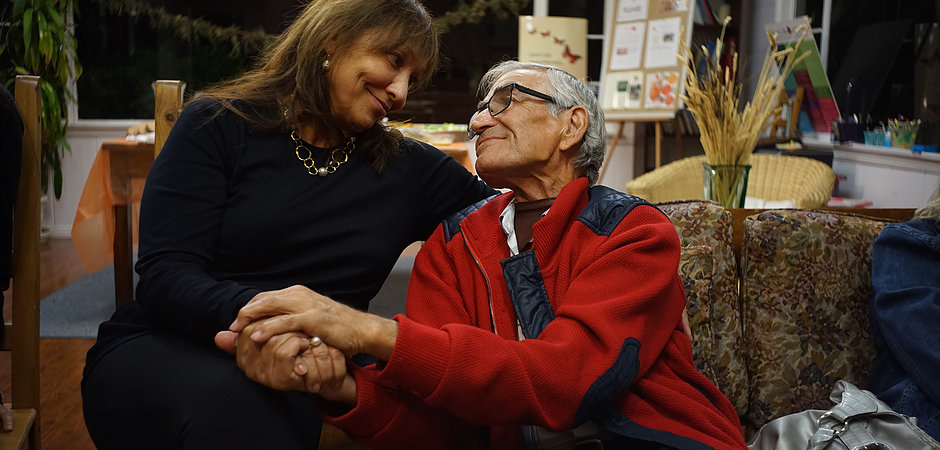 A Friend
In our experience, strong emotional support and human connection are critical for cancer patients' quality of life. Stand By Me volunteers visit, call and accompany patients to hospital appointments or on errands, celebrate patients' birthdays and get together on holidays and special occasions, and go to cultural events together. We tailor our help to what the patients need and enjoy most.

Our patients, in particular, say that 'Israeliness' and being able to speak in Hebrew instantly makes them feel at home. More than anything, we are here for each other. A personal touch, a listening ear, and ongoing encouragement all make a noticeable impact in our members' lives.